We will be present on Thursday 13 October at the Counter-Summit of peoples and movements to oppose the annual meetings of the World Bank and the International Monetary Fund and their policies which have made our countries vulnerable.
We see the Counter summit not as an end, but rather a great step to consolidate our common visions, positions and works on Debt and IFI, and a good occasion to start drafting a regional agenda together, which could be joined by others actors or at least could impact on strategies and actions in MENA. Maybe the early stages of a working dynamic or arab network on Debt/IFI ? We hope so, but at least we hope Marrakesh is a important step for formalizing a joint strategy, creating alliances and pooling the resources in MENA for reinforcing our solidarity and common resistances ! We strongly believe that MENA cooperation is a key and strategical level of action for challenging current power balance and for resorbing and ending the issues we know in each of our country.
Join our panel and contribute to thinking this Agenda!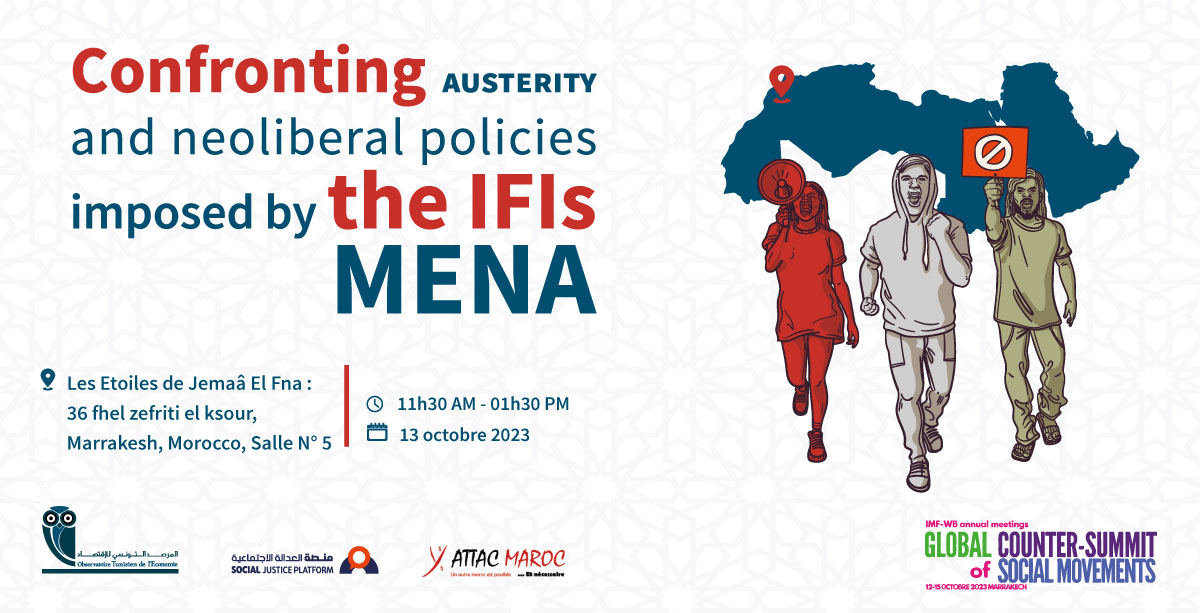 Details
Date:
Friday, October 13, 2023 - 11:30